TECNALIA – The seed of a good idea
EARTO Innovation Awards 2019 – Impact Expected Category
Third Prize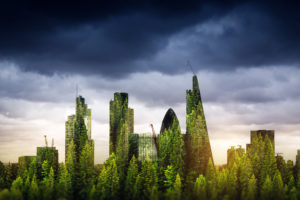 Cement composites, like mortar and concrete, are the most widely used materials in the world. They are also responsible for 5% of CO2 emissions. Significant effort has been made to optimise their synthesis process and reduce their carbon footprint, but a step-change solution has not been forthcoming. Tecnalia turned to nanotechnology to make the required multi-purpose breakthrough. It developed a production process for a concrete hardener, NanoSeed, which uses nanoengineered particles made from industrial waste to act as accelerators of the cement-setting process. Not only has NanoSeed achieved the industry's holy grail, doubling the speed of hardening at almost half the cost and without reducing final strength, its benefits will also enable its wider use, so less CO2 emitting cement has to be used. In solving key technology challenges without increasing concrete's environmental impact, NanoSeed has ensured sustainable competitive advantage in a growing global industry.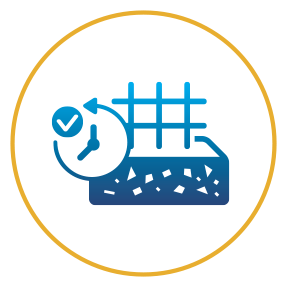 Tecnalia's new concrete hardening accelerator reduces setting time
by up to
35%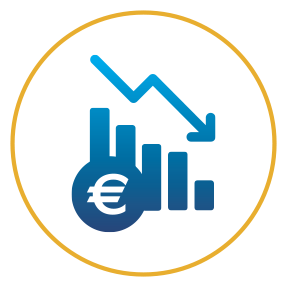 NanoSeed
will cost 40% less than the current best seller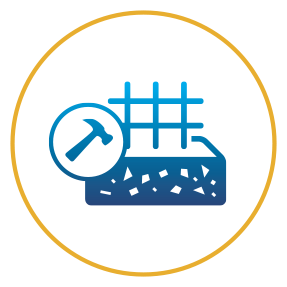 Concrete strength
gains of up to 400% after eight hours
have been reported
for an addition of 5% of NanoSeed
NanoSeed is expected
to achieve sales of €1.8M over the next five years
Reformulating the cement mix
Half of cement's CO2 emissions come from decarbonation of the limestone inherent to the synthesis process. In the absence of new, greener cements containing less calcium, the only solution has been to reduce the use of cement clinker with supplementary cementitious materials (SCMs). Most SCMs, however, slow down hydration reactions and strength development, which is further accentuated by cold weather. Hardening accelerators therefore has an important role to play in the cement mix, reducing the time required to cure concrete so that it quickly develops enough strength to remove the formworks and continues building on top of it. This prevents the construction industry from unnecessary downtime.
Improving productivity and cost
EARTO member Tecnalia identified calcium silicate hydrate (CSH) particles, known to be effective agents for promoting cement setting, as the key to unlocking benefits for the whole value chain. Unlike existing CSH production methods, which are expensive and difficult to scale up, the simple water-based process behind NanoSeed obtains reactive seeds of CSH through the hydrothermal treatment of environmentally friendly raw materials. These seeds have the same properties as high-performance commercial nanoparticles but are 20% cheaper to produce. They will easily double production for precast concrete manufacturers and speed up on site construction.
Reaching a growing global market
NanoSeed has already been produced at industrial scale and tested by an end user in the precast industry and a leading cement chemical company. The plan is for a new company, ConSeed, to bring the product to market in 2019 and have a production plant built and working at full capacity by 2021. Before then, income will come from direct sales of the product produced by third parties. To expand the business beyond Europe as quickly as possible, the intention is to license the technology to the global construction chemical industry. In its first five years, ConSeed aims to sell over 1,000 tons of NanoSeed, sign four license agreements and bring in revenue of €1.8M.
More information about this innovation

Tecnalia
is a Spanish RTO aiming to transform knowledge into GDP by creating business opportunities for companies through multidisciplinary and applied research, improving people's quality of life. Experts of more than 27 nationalities in 22 headquarters all over the world, visualise, identify and develop comprehensive technological solutions with creativity and imagination for more than 4,000 clients.
www.tecnalia.com
© Photos Credit: Tecnalia