RISE – End of the tunnel for firefighting system
EARTO Innovation Awards 2019 – Impact Delivered Category
Third Prize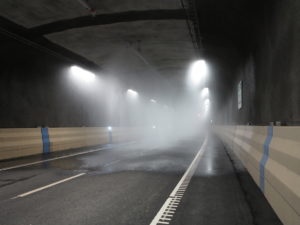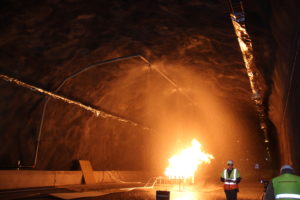 Safety systems for vehicle fires in road tunnels have traditionally centred on parallel escape tunnels and emergency service response. The many catastrophic fires of the last two decades have, however, led to sprinkler systems attracting increasing attention. Existing designs were not, though, considered robust or cost-effective enough for tunnels. When Stockholm initiated its large, complex Northern Link Tunnel (NLT) project, the Swedish Transport Administration (STA) decreed that a new 'outside the box' solution was critical. A collaboration between RISE, STA, Brandskyddslaget AB and industry leaders rose to the challenge, developing a low-cost, fixed fire-fighting system (FFFS) whose simplicity belies its capability. The innovative nozzles (working name T-REX) spray water horizontally to deluge the entire tunnel, the system greatly reduces fire spread, explosion risk and tunnel damage and is set to become a part of new international standards. Today T-REX is marketed as Tunnel Nozzle (TN) as a part of a complete FFFS system by Johnson Control (former TYCO).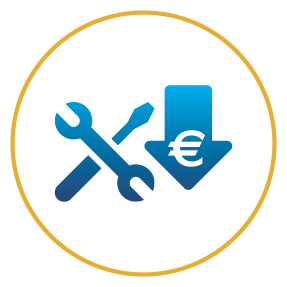 The T-REX system
reduces installation and maintenance costs by 40-70%
compared to traditional water-based systems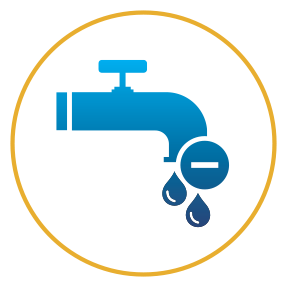 Water flow is reduced by 30%
despite the system's higher performance
The socio-economic value of the contribution made by RISE
is estimated to be
49 times greater
than the project's development costs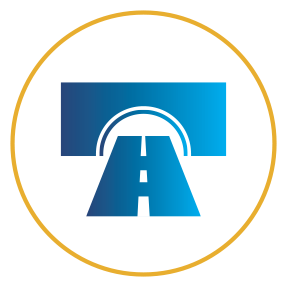 Installation in Stockholm's Northern Link Tunnel
cost
€7M
–
a conventional solution
would have cost
€14M
Challenging operating conditions
The STA re-evaluated its advocacy of the escape tunnel concept when safety plans for Stockholm's NLT and a proposed 52km city bypass tunnel were questioned. It was argued that this concept, which relies on free-flowing traffic ahead of a fire to ensure people aren't exposed to smoke and heat, was already leading to tunnels being shut due to potentially dangerous traffic queues. Switching to FFFS was not straightforward – they had long been discounted as unsuitable for Sweden's tough road and weather conditions. It was also believed that continental water mist systems, with their tightly perforated nozzles, were too difficult and expensive to operate and maintain in tunnels.
Achieving peerless performance
STA's decision was a bold one: to develop an FFFS that would, for the first time, fulfil the requirements of cost-effectiveness, robustness and necessary water supply and pressure for road tunnels. The project collaborators, who included Brandskyddslaget AB and Johnson Controls, achieved all these goals plus outstanding performance. The T-REX system features one central ceiling pipe connected to horizontal nozzles positioned back to back which spray water, with optimised large-droplet size, trajectory and throwing length, to fill the entire tunnel cross section. A specially-developed coating for the steel pipes and pipe fittings ensures they can withstand the tough tunnel conditions.
Saving time, lives and costs
Tests conducted by RISE proved the T-REX system limits the size of a fire, reducing the production of toxic gases and heat, and protects drivers throughout the tunnel even where there are traffic queues. As the operational process is automatically triggered by fire-monitoring cameras or linear detectors, T-REX speeds the fire-fighting response, which also contributes to reducing heat development and damage to vehicles and the tunnel. The system has successfully controlled four fires in the NTL and been installed in Italy and Finland and elsewhere in Sweden, where it has gained wide acceptance. Applicable in many other contexts, the technology has already been installed in industrial premises and Stockholm's Royal Opera.
More information about this innovation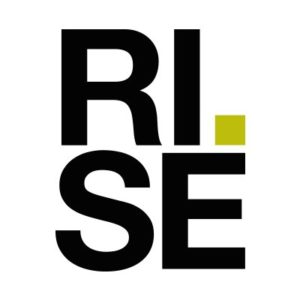 RISE Research Institutes of Sweden
is an independent state research institute and innovation partner focused on solving society's problems and increasing the pace of innovation. In international collaboration with companies, academia and the public sector, RISE develops services, products, technologies, processes and materials that contribute to a competitive business community and a sustainable future.
www.ri.se
© Photos Credit: RISE