FEDIT – A hybrid robot revolutionises the manufacturing industry
EARTO Innovation Awards 2019 – Impact Delivered Category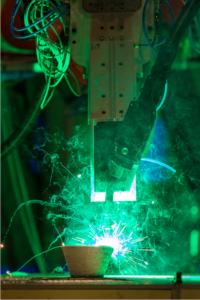 Traditionally, the manufacturing of large parts requires the use of expensive equipment, thus limiting their production to specific manufacturing sites. Such sites are generally not located close to the customers. This increases the transportation costs and reduces the overall efficiency of the process.
Innovation:
Aitiip Technology Centre, EARTO Member through Fedit, developed the "Kraken", a disruptive hybrid robotic manufacturing concept. This affordable all-in-one machine can be used by SMEs and large industries for the customised design, production/reparation and quality control of functional parts. These parts can be made in aluminium, thermoset or a combination of both materials, enabling both subtractive and novel additive technologies. It can also be used for the manufacturing of large parts of up to 20m long, with high accuracy and quality.
Impact Delivered:
This innovation is being developed via an H2020 project with a consortium of 15 partners from 8 EU countries, coordinated by the Aitiip Technology Centre. This project aims at offering an affordable solution into the market for the manufacturing of final parts. The Kraken decreases production time by 40% and cost by 30%, increasing productivity by at least 25%. It also reduces floor space requirements by 90%.
More information about this innovation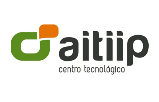 FEDIT
is a Spanish association of RTOs whose main mission is to boost and encourage innovation, technological development and private research.
www.fedit.com