A*STAR – RESOLUTE and RAVE Speed Up Testing for COVID-19
EARTO Innovation Awards 2021 – RTOs International Network (RIN)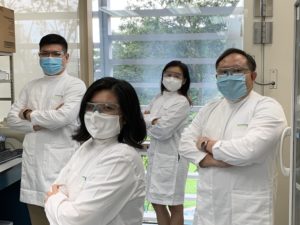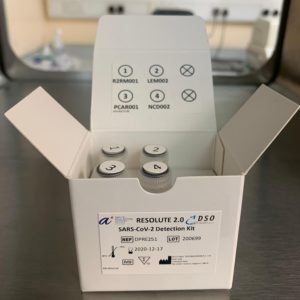 In battling the COVID-19 pandemic, Singapore has turned to its deep capabilities in biomedical sciences and infectious diseases R&D, built over the past two decades. These capabilities cover areas such as genomics, molecular biology, immunology, bioinformatics, data analytics, and productisation of diagnostics. Singapore has also placed emphasis on a multi-disciplinary and collaborative approach to research on infectious diseases which spans public research institutes from A*STAR, the institutes of higher learning, and public hospitals. Singapore's R&D efforts have led to the development of many cutting-edge technologies that help track and stem the spread of COVID-19. Proactive testing remains a critical pillar of Singapore's strategy against COVID-19. As the nation looks to balance between containing the virus and reopening the economy, it needs to enhance its testing capacity to control community transmissions and prevent future outbreaks.

RT-PCR testing has sensitivity and specificity rates of over 90%
RESOLUTE 2.0 is
a breakthrough direct PCR method that can halve testing time

RESOLUTE 2.0 and RAVE can process
a throughput that is 4 times the usual RT-PCR throughput

To date, the joint solution is
deployed to 3 hospitals in Singapore
Expediting turnaround time of COVID-19 Testing
The real-time Reverse Transcriptase Polymerase chain reaction (RT-PCR) COVID-19 testing method has sensitivity and specificity rates over 90%. For this reason, the technique is widely regarded as the gold standard for detecting and diagnosing viral infections. However, it is a time-consuming process. The results would take about a day or longer after factoring the time taken to collect patient swabs and extract RNA, as well as testing backlogs. As speed is essential in containing the virus, scientists worldwide have been searching for ways to make the testing process more efficient, as well as resilient to shocks in the supply chain.
A Breakthrough Direct-PCR Diagnostic Test Kit Developed
DSO National Laboratories and the Diagnostics Development (DxD) Hub, a national platform hosted by the Agency for Science, Technology and Research (A*STAR), have developed the RESOLUTE 2.0 test kit, which does not require the extraction of viral RNA from patient test samples. This minimises potential human errors and halves the test delivery time, compared to a conventional PCR test which takes around two and a half hours. A*STAR also developed a robotics lab system called Rapid Automated Volume Enhancer that automates some of the manual steps usually required in sample processing. The joint solution processes a throughput of close to 4,000 samples a day, four times the usual RT-PCR throughput.
From Development to Production
The joint RESOLUTE 2.0 and RAVE system is distributed by Advanced MedTech Holdings, a medical technology enterprise headquartered in Singapore. Advanced MedTech was granted Provisional Authorisation from Singapore's Health Sciences Authority (HSA) to manufacture and supply the RESOLUTE 2.0 tests; thus helping to scale-up Singapore's testing capability. Advanced Medtech set up one of the largest automated in-vitro diagnostics manufacturing facilities in Singapore in just six weeks. As of 2 March 2021, it has the capacity to produce two million Resolute tests per month. To date, the joint solution is being deployed to three hospitals in Singapore.
More information about this innovation
The Agency for Science, Technology and Research (A*STAR) is Singapore's lead public sector R&D agency. Through open innovation, we collaborate with our partners in both the public and private sectors to benefit the economy and society.  A*STAR plays a key role in nurturing scientific talent and leaders for the wider research community and industry, and its R&D activities span biomedical sciences to physical sciences and engineering.
© Photos Credit: A*STAR