Fraunhofer – SEAM, Screw Extrusion Additive Manufacturing
EARTO Innovation Awards 2022 – Impact Delivered Category
Second Prize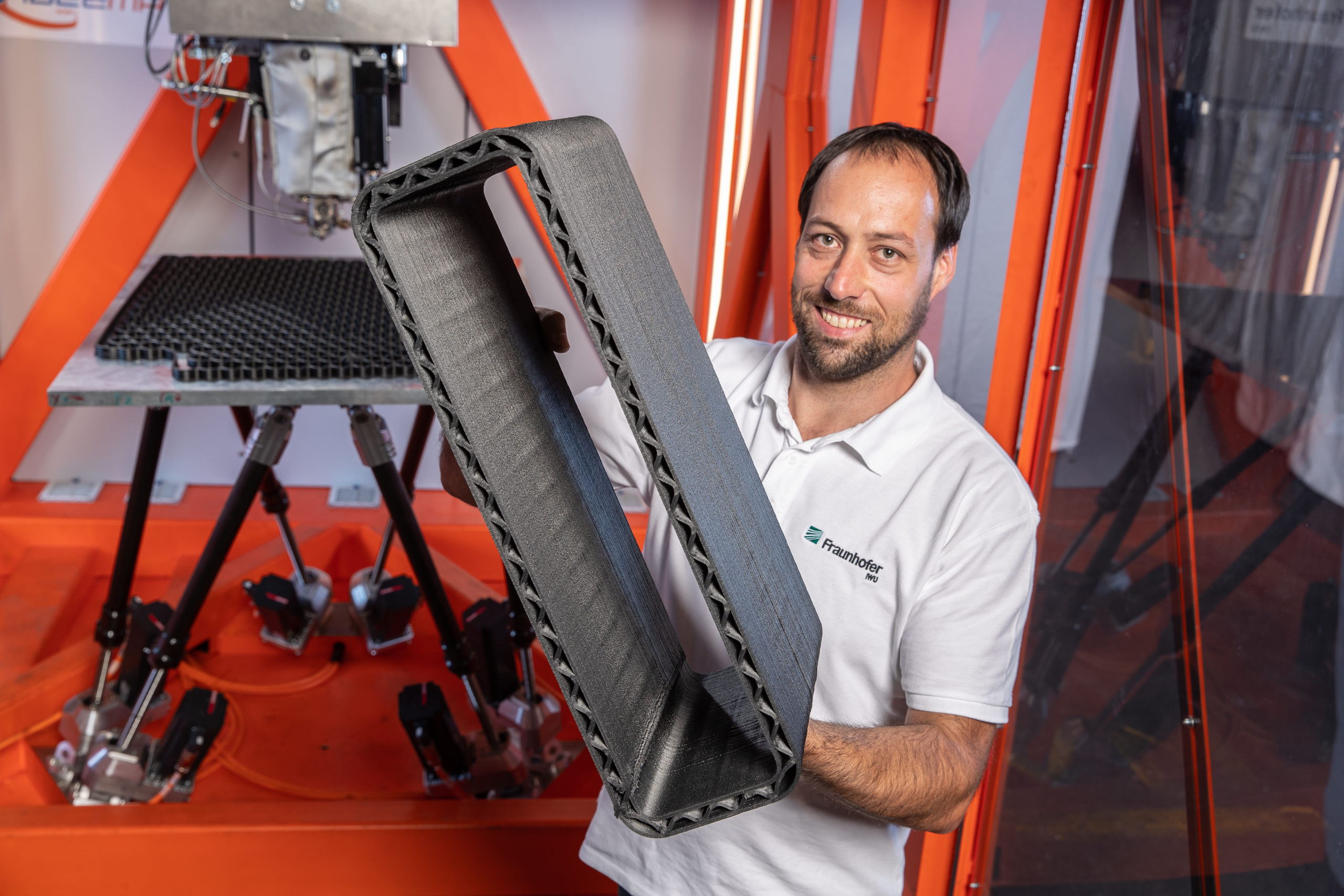 In recent years 3D Printing has developed rapidly and opens up entirely new product and manufacturing approaches. However, many 3D printing processes are too expensive and too slow for industry. Therefore R&D activities focus on producing large quantities in a short time at competitive costs.
INNOVATION
EARTO member Fraunhofer-Gesellschaft – Institute for Machine Tools and Forming Technology (IWU) has developed the Screw Extrusion Additive Manufacturing 3D process (SEAM). For this purpose, an innovative machine tool (hexapod) and a patented plasticizing unit were combined. By using the SEAM process, the cost-effectively and resource-efficiently production of large-size, load-bearing plastic components is possible. Elastomers and ceramic feedstock systems can be processed into complex structures as well.
IMPACT DELIVERED
The process speed of the SEAM 3D printing process is 8 times faster and 200 times lower in cost than conventional manufacturing processes. SEAM opens up completely new fields of application for 3D printing, e.g. in aircraft or railway industries. With the spin-off of the company 1A Technologies and the close cooperation with Metrom, a flagship for the Saxony region was created, which generates jobs through growing sales opportunities on national and international markets.
The video of the innovation is available here.

© Photos Credit: Fraunhofer