VTT – From waste to wonderful
EARTO Innovation Awards 2021 – Impact Expected Category
Second Prize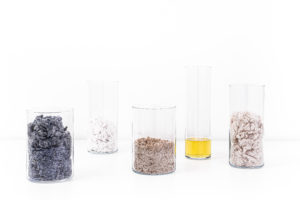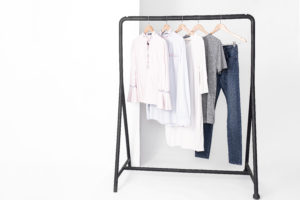 It is estimated that less than 1% of clothes are recycled back to clothing, and the United Nations has identified fashion as one of the biggest global polluters. The land and water needed to produce textiles have a tremendous impact on the environment, and every second, a truckload of textile waste is burned or landfilled, causing pollution and greenhouse gas emissions. Consequently, there is a growing need for more sustainable alternatives to virgin cotton, polyester and viscose, and a shift to less wasteful, circular production processes in the fashion industry that can reduce the burden on the use of land and water as well as toxic chemicals in textile production. In 2016, the technology developed by VTT was spun off and Infinited Fiber Company was founded to commercialise its innovation for turning textile waste into new, premium-quality textile fibres. VTT's spin-off and owner of four patents eliminates cellulose-rich waste by regenerating it into a brand-new circular material, a textile fibre called Infinna™.

The technology developed by VTT and Infinited Fiber Company could
save up to 15,000 hectares of land if 30,000 metric tons of cotton
were replaced with its regenerated Infinna™ fibre 

The production of
one T-shirt with Infinna™
rather than cotton
can save nearly 600 litres of water

Infinna™ is currently produced out of 100% post-consumer textile waste

The commercial-scale production of Infinna™ is expected to begin in 2024 and annual net sales are expected at
around €100M
Unique textile fibres without compromises
A lack of scalable fibre regeneration technology and the challenge of textile recycling often resulting in inferior fibre quality have held back the shift to circularity in fashion. The fact that most clothes today contain a mix of fibres and chemicals further complicates the recycling of textile waste and makes them extremely difficult to upcycle. Mechanical recycling is a solution for recycling pure cotton waste, although the resulting product is always inferior in quality compared to virgin cotton. Infinited Fiber Company's technology is a true enabler of circularity in the textile industry, as it can turn mixed-fibre textiles that can no longer be reused, repaired, or mechanically recycled into a valuable commodity through responsible chemistry.
Regenerating cellulose-rich waste
EARTO member VTT with its spin-off developed a ground-breaking technology which creates a completely new fibre with unique characteristics – Infinna™. Most other next-generation textile recycling innovations produce a pulp that is used to create conventional textile fibres such as viscose. Infinna™ is made from 100% post-consumer textile waste. The finished fibre doesn't contain any microplastics, and it looks and feels like virgin cotton. VTT's innovation uses responsible chemistry to capture the value of the waste at the polymer level in discarded textiles, used cardboard or even rice straw. The textiles created with Infinna™ can be recycled again alongside other textile waste. Due to the unique characteristics of Infinna™ fibres, vibrant colours can be achieved using far fewer colorants compared to cotton or viscose.
A feasible alternative to virgin materials
The Infinna™ fibre enables the fashion industry to embrace circular practices. Producing the fibres to make one T-shirt with Infinna™ takes only a fraction of the water needed to grow a similar amount of cotton, resulting in around 600 litres of water savings per T-shirt. Infinited Fiber Company plans to begin the commercial-scale production of Infinna™ at a flagship factory due to open in 2024 with an annual capacity of 30,000 metric tons and targeted annual net sales of over €100M. The Infinna™ fibre has been tested, validated, and endorsed in several kinds of textiles and applications including by leading fashion brands, such as H&M Group.
The video of the innovation is available here.
More information about this innovation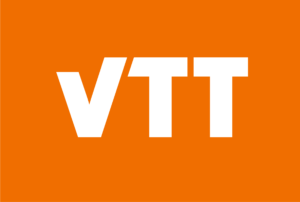 VTT Technical Research Centre of Finland is a visionary research, development and innovation partner. It is one of Europe's leading research institutions. Through scientific and technological means, we turn large global challenges into sustainable growth for businesses and society. We bring together people, business, science and technology to solve the biggest challenges of our time. This is how we create sustainable growth, jobs and wellbeing and bring exponential hope.
© Photos Credit: VTT