TECNALIA – Paralysed patients are not alone
EARTO Innovation Awards 2020 – Impact Expected Category
Second Prize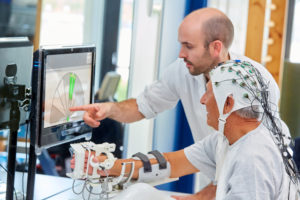 Incidence as well as prevalence of stroke constitute an unsolved problem and a leading cause of serious and long-term disabilities. In Europe, there are almost 8 million severely impaired and chronic patients and, in parallel, stroke costs are estimated at around $34 billion globally per year. Current rehabilitation therapies are not efficient enough, and a more intense treatment is needed. Indeed, the problem has been also shifted to clinics, healthcare systems and insurances that have to bear the costs of stroke rehabilitation, accounting for thousands of euros per patient. TECNALIA, collaborating with the Universities of Tübingen, University of California Berkeley and supported by the Basque Country Health System, the University of Basque country and Université Libre de Bruxelles, accomplished something impossible. Not only has TECNALIA's ISMORE achieved to develop a system which bridges the gap between brain and muscles, but also to boost the existing therapies. ISMORE provides the patients with an efficacious therapy, allowing them to execute functional movements interacting with objects, activating functional neuroplasticity and achieving a faster personalised treatment.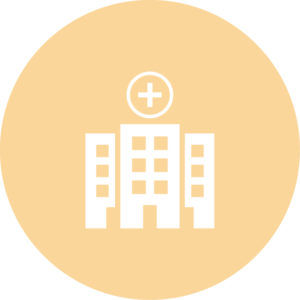 TECNALIA's ISMORE will directly save more than
€13M
for European hospitals and health care systems annually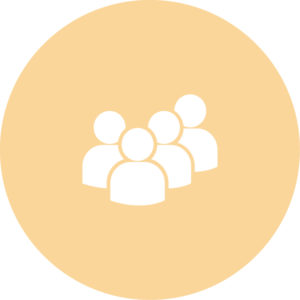 Reduction of stroke severity can decrease at least 30% of post-stroke rehabilitation cost and
1-2
hospitalisation days per patient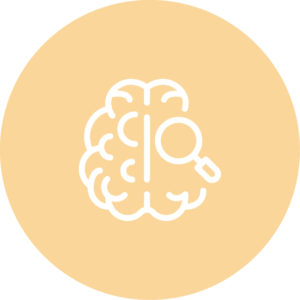 60%
of stroke survivors
could benefit from TECNALIA's ISMORE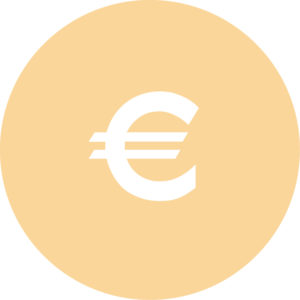 ISMORE is expected to achieve sales of
€11M over the first five years
Improving existing robotic therapies
Conventional electrical stimulation therapies as well as recent robotic therapy clinical trials have proven to be uncapable of solving patients' needs. It is true that the robotic clinical trials have given important results, reducing 25% total health care expenses with a high-intense therapist intervention. However, these new non-invasive neural approaches do not yet fully meet the high expectations, as they deliver on limited or even poor results. They exclude 20% patients and yet, they are the most successful existing cost/efficacy therapies. In this regard, American and European guidelines for post-stroke care and rehabilitation continue to recommend robot assisted therapy for rehabilitation.
Decoding brain algorithm
EARTO member TECNALIA developed a system which directly hacks the nervous system and decodes the movement intention to restore joints' control. Unlike current methods, TECNALIA's ISMORE novel solution links brain and muscles again, via instrumental learning, to induce functional neuroplasticity even in the unsolved worst-case scenario. Thanks to TECNALIA and to its partners a brain-muscle shared control algorithm ensures a real-time brain control of arm and hand movements combining robotic exoskeleton and physiotherapy. ISMORE's neural interface allows a ten-times' accurate, single-trial, real time decoding and a three-times' technological improvement compared to the best existing stroke rehabilitation method.
Achieving great preliminary interest
ISMORE's novelty has already been protected by two international patents. The commercialisation roadmap plans to complete the clinical validation during 2020-2022, while, in parallel, the first industrial prototype (non-invasive therapy) will be available in two years. A new start-up company will bring the solution to the market in 2022 with the support of TECNALIA Ventures, with public and private hospitals to be the first targets. ISMORE business opportunity has also been presented to potential investors, achieving preliminary interest from several venture capital firms. In its first three years, ISMORE aims to have a turnover of €5,3 million by selling over almost 70 entire services.
The video of the innovation is available here. 
More information about this innovation

TECNALIA
 is a Spanish RTO aiming to transform knowledge into GDP by creating business opportunities for companies through multidisciplinary and applied research, improving people's quality of life. Experts of more than 27 nationalities in 22 headquarters all over the world, visualise, identify and develop comprehensive technological solutions with creativity and imagination for more than 4,000 clients.
www.tecnalia.com
© Photos Credit: Tecnalia