RISC (UAR) – Innovative algorithm designs a more sustainable wooden future
EARTO Innovation Awards 2020 – Impact Delivered Category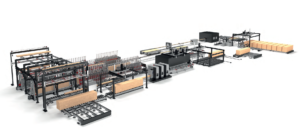 In the wood processing industry, simple rule-based algorithms are used to control machines at the execution level. These rules are often extremely specific to the given product configuration and raw materials. This can therefore lead to complex operational results and inefficient use of raw materials. Today's powerful computing resources can be used to solve this situation by using new approaches for machine control.
Innovation: RISC Software GmbH, EARTO member through UAR, developed a sophisticated optimisation algorithm which processes a wide variety of raw materials and allows an optimal control of machine execution during the machines' cycle time. This "branch and bound" software enables a sustainable wood processing and ensures high-performance for both plants and machines' computing hardware in almost real time.
Impact Delivered: This innovation can be seen as a pioneer project which sets new production standards. It also offers an eco-friendly and "cost and benefit" solution for a greener pattern of consumption and production. The solution of RISC Software is operational since 2019 and can be used in several future projects.
More information about this innovation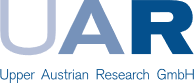 UAR (Upper Austrian Research Gmbh), together with its associated RTO companies, is promoting innovative solutions at the crossroads where fundamental research meets applied research and offering businesses access to high quality R&D.