LCM (UAR) – MotorBox: the new toolbox for the electric motor industry
EARTO Innovation Awards 2020 – Impact Delivered Category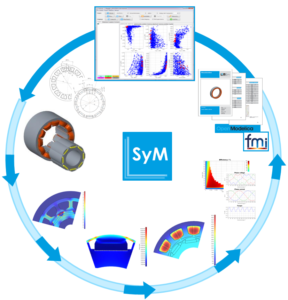 The electrification is at the core of many European challenges in societal and technical development. Electric motors consume 50% of Europe's electricity. As a result, the demand on electric machines' designs require better understanding and more complex methods. This involves using highly specialised software for each individual step of the engineering process, which is difficult to be fulfilled.
Innovation: Linz Center of Mechatronics GmbH (LCM), EARTO member through UAR, developed the SyMSpace MotorBox, a high-end tool for electric motor design for fast set-up and reduced complexity. Once created, the motor design workflows can be stored, executed, and optimised. The multi-objective optimiser uses high-end algorithms and Artificial Intelligence methods, while offering an interactive viewing for result analysis, third-party tools, better simulations, increased computing performance or user-specific models.
Impact Delivered: SyMSpace has been developed by LCM for more than 10 years and used by 8 long term partner companies, mostly from the electric machine manufacturing business. Over the past two years, 42 customers have directly been serviced using SyMSpace MotorBox in a total of 89 individual projects. Thanks to its efficient and competitive solutions, the economic performance of SMEs and other industrial players could be increased.
More information about this innovation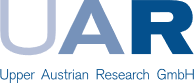 UAR (Upper Austrian Research Gmbh), together with its associated RTO companies, is promoting innovative solutions at the crossroads where fundamental research meets applied research and offering businesses access to high quality R&D.