REDIT – Enjoy a ride at the right temperature in electric vehicles
EARTO Innovation Awards 2019 – Impact Expected Category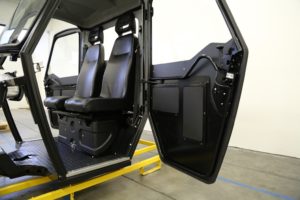 The interest into the Battery Electric Vehicles' (BEV) market has increased in the last years. However, air conditioning and heating system in electric vehicles are still an issue because of the negative impact on the vehicle distance range. The Joule heating technology is in pilot phase. Practical applications, regarding the Peltier cooling technology, exist but a new approach is required for the BEV market.
Innovation:
AIMPLAS, EARTO member through REDIT Innovation Network, developed the JOSPEL project, a new concept of Joule heating. This innovative system consists of thermoplastic heating panels which can be placed in different parts of the car, creating a radiant heating in the vehicle cabin combined with fresh air in order to improve passengers' thermal comfort sensation. Polymer properties are modified to increase their electrical conductivity and they can act as a resistance when an electric current is applied.
Impact Expected:
JOSPEL project can reduce the energy consumption compared to conventional heating systems by 30% and the energy related to passenger comfort systems by 50%. It is expected to be industrialised and commercialised within maximum 2 years. AIMPLAS already licenced the system to an industrial partner.
More information about this innovation


The Network of Technological Centres of the Valencian Community (REDIT)
is a private non-profit association that integrates and represents the 11 technological centres of the region.
www.redit.es