NRC – Suspension Vero cell culture technology is transforming vaccine manufacturing
EARTO Innovation Awards 2021 – RTOs International Network (RIN)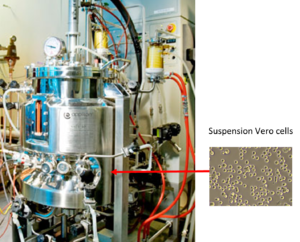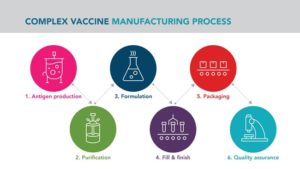 The COVID-19 pandemic has highlighted the importance of efficient and effective vaccine production, but the production process remains complex, time consuming and expensive. The Vero cell line is considered a robust living cell platform and is widely accepted by regulatory authorities to manufacture vaccines for rabies, polio and COVID-19. It has been a successful technology platform for developing vaccines for MERS-CoV, Lassa fever and others. However, adherent cells, like Vero cells, grow only on the surface of culture vessels or microcarriers, which limits their scalability and productivity per unit volume of bioreactor in the vaccine manufacturing process. The National Research Council of Canada (NRC) developed a technology to adapt Vero cells to grow in suspension and reach higher cell density. This unique, highly advantageous manufacturing platform is set to transform the viral vaccine manufacturing field and contribute solutions to global pandemics, making a significant long-term impact on human health.

Traditional adherent Vero cell technology has been used to manufacture 5 of 15 authorized/approved COVID-19 vaccines, and at least 8 other human vaccines

Suspension adapted Vero cells double in 24 to 30 hours in the exponential growth phase, and grow to a much higher concentration

Suspension adapted Vero cells can produce up to 10 times more doses per litre of cell culture, which simplifies the process and lowers the cost

The NRC's suspension Vero cell technology has been transferred to 15 organizations for collaborative projects aiming at lowering cost of vaccine production 
A decades-old vaccine manufacturing challenge
Vaccination is a safe and effective way to fight infectious diseases and has eradicated smallpox and restricted polio and measles from much of the world. However, the complexity and time required to produce a vaccine, often at a low yield, makes vaccine development expensive. While Vero cells are increasingly used as a source to produce vaccines against viral infections, the challenge has always been that adherent Vero cells only grow on the surface of culture vessels or microcarriers, making scale-up of manufacturing complex and labour-intensive. Despite significant efforts by laboratories over the past two decades, a suspension Vero cell culture technology has not been available… until now.
Innovations in cell technology
Researchers with the NRC's Human Health Therapeutics Research Centre modified the growth process of Vero cells, including modulation of growth conditions using optimized media to creatively adapt the Vero cell line to grow in suspension. The team also fully characterized and traced the history of the cell line, creating a suspension Vero cell line of the earliest passage. The NRC's scientists then developed an advanced culture process allowing Vero culture to reach a higher cell density. The NRC is the only organization in the world to have this advanced suspension Vero cell line technology where scale-up feasibility has been demonstrated in a bioreactor.
Transforming the viral vaccine manufacturing field
The NRC's suspension Vero cell technology significantly increases product titre, simplifies the vaccine production process and significantly reduces the production cost. This breakthrough in Vero cell culture technology will have a long-term impact on reducing the cost of manufacturing vaccines and contribute to making vaccines affordable worldwide. Many industrial clients are collaborating with the NRC or licensing the novel technology to mitigate their manufacturing costs and improve the safety of their vaccine candidate. Pharmaceutical companies, research organizations and universities are using the NRC's novel Vero cell technology to test their vaccine candidates. This new technology is expected to be successfully implemented in future commercial vaccine manufacturing.
More information about this innovation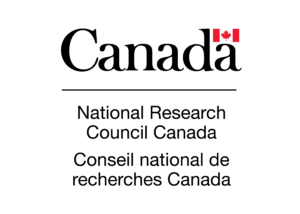 The NRC is at the intersection of academia, industry and government.  Commitment to research and innovation underpins everything we do. The NRC encourage economic prosperity by delivering technology development programmes and specialized national facilities and services, with an eye to boosting industrial R&D. We are Canada's engine for industrial innovation, with a focus on translating research and technology into prosperity.
© Photos Credit: NRC