JSI – Opening the Doors of the Big Data World to SMEs
EARTO Innovation Awards 2017 – Impact Delivered Category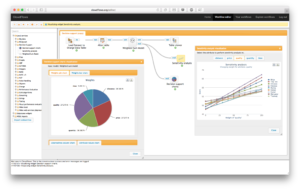 Big data analytics improve companies' competitiveness by allowing much better awareness of customers, markets, and business mechanics. However, the cost of contracting external consultants or hiring in-house analysts is beyond the reach of most SMEs, who account for 95% of EU's companies and contribute to 58% of the economy's gross added value. If SMEs had easy access to user-friendly analytics about the data they already collect, it could add as much as a 30% increase in European gross added value within the first two years.
Innovation:
EARTO member JSI and its partners developped ClowdFlows, an open source web-based software platform for data analysis with an innovative business model. It has a radically simple and user-friendly interface ready to run in any web browser with common data analysis tasks pre-configured. If new types of tasks are needed, the company can post a "bounty" for the developer community to respond to, allowing the business to grow its capabilities without growing its fixed running costs.
Impact expected:
ClowdFlows makes it easy for any SME owner to engage with business data analytics and derive value from their data to make their businesses more competitive. The company that is to be created to develop this innovation is projected to reach €1.6M annual turnover at year five, while helping EU businesses to realise an additional €409M gross added value/year.
EU Funds
: FP7 & H2020: MUSE (FP7 ICT FET Open project), ConCreTe (FP7 ICT CP project), CF-WEB (H2020 FET Innovation Launchpad Project)
More information about this innovation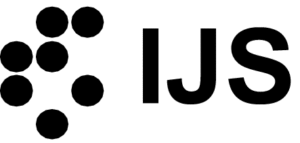 JSI
is the leading Slovenian scientific research institute, covering a broad spectrum of basic and applied research.
www.ijs.si