EURECAT – Optogenetic therapy for Multiple Sclerosis
EARTO Innovation Awards 2020 – Impact Expected Category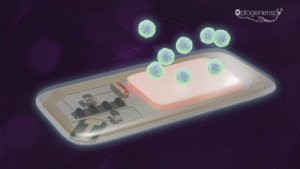 Multiple Sclerosis (MS) is a chronic disease that attacks the central nervous system of the human brain and is the leading cause of non-traumatic disability, especially in young adults. In the European Union, more than 700K people have been diagnosed so far, from whom 2/3 are women. Existing therapies are either very costly or require the patient to keep obtaining several doses of medication through regular injections that have significant side effects.
Innovation: EARTO Member Eurecat applied optogenetics, a new technique used to control immortalised mesenchymal cells via a combination of light and genetic engineering, for developing a novel approach for treating MS disease. The Optogenerapy solution consists of an implantable device, producing recombinant interferon beta (IFN-β) protein. The cells within the device are activated and produce the drug, which is infused into the patient blood circulation through a membrane. It offers a "switch on-off" sustainable medicine approach that improves the immune response.
Impact Expected: A human version of the device and the start of clinical trials has already been proposed. The deployment of the Optogenerapy device can increase patient satisfaction, reduce the most frequent secondary effects caused by current MS treatments and increase patients' quality of life, as well as reduce the total MS expenditure at EU level. It can also be applicable to other cell therapies, such as Alzheimer and Parkinson.
More information about this innovation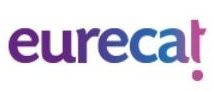 Eurecat is the main Technology Centre in Catalonia, Spain. Its multidisciplinary and multinational team of 600 professionals work in some 160 projects of applied R&D.