EURECAT – Improving the efficiency of visual effects' tasks in film post-production
EARTO Innovation Awards 2016 – Impact Expected Category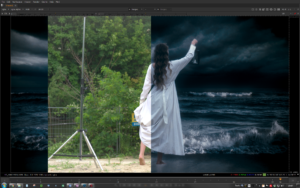 The demand for visual effects and 2D-to-3D conversion in film post-production is rising, whereas financial resources and production time are being reduced. Not having the resources for their own algorithm and software developments, small and medium post-production companies rely heavily on the tools provided by commercially available software products with limited functionalities.
Innovation:
Through the EU-funded project Autopost, EARTO member EURECAT is developing a close-to-market set of tools by integrating cutting-edge technologies into plugins for standard post-production software platforms. AutoPost's objective is to automate major parts of the daily workload in audio-visual post-production, increasing efficiency by reducing time-consumption and costly manual processing. A user-centred approach is being adopted to ensure the plugins' commercial acceptance.
Impact Expected: 
The AutoPost Plugin Suite brings together innovative features specifically addressing the needs of European post-production houses. AutoPost tools can provide 80% of time savings in retouching work, leading to 20% reduction of the post-production costs, while increasing the quality of the results. Such innovative solutions will boost the competitiveness of the European post-production industry.
More information about this innovation

Eurecat
is the main Technology Centre in Catalonia, Spain. Multidisciplinary and multinational, its team of 450 professionals work in more than 160 projects of applied R&D with high strategic value.
www.eurecat.org