CEA-SOITEC – Flying-phones in your smart hands
EARTO Innovation Awards 2021 – Impact Delivered Category
First Prize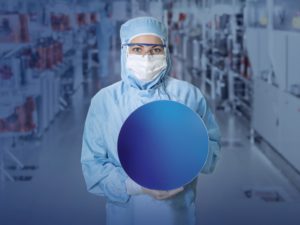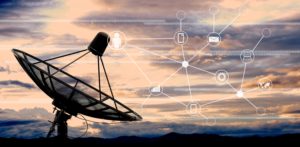 The integration of digitalisation in people's everyday lives has opened the floor to new opportunities for innovation in several sectors. A digitalised world plays an important role not only in economic growth and job creation but also in accelerating access to knowledge and education. Such technological advancement requires sufficient hardware systems. Responding to the need for digital transition in the mobile and IoT industry, CEA-Leti, a CEA technology research institute, together with SOITEC developed a patented Smart CutTM process to manufacture substrates to produce digital and low power consumption electronic components. With this groundbreaking process, higher data speed, longer battery life, digital processing and power management integration can be achieved, meeting the demanding market's request.
Currently 100% of new smartphones use Smart Cut™ substrates

More than 1,250 active patents
cover Smart Cut
TM
process today

SOITEC created
more than 300 new direct jobs over the past 5 years

20 billion RF
integrated circuits based on RF-SOI substrates are now available on the market
Upscaling data speed standards
Nowadays, each connected object contains several semiconductor components for data reception, computing, sensing, system management, as well as data emission. Radio Frequency Front End Modules (RF FEM), the key elements to move to 4G+, 5G and future 6G standards, enable signal reception and transmission. However, they require high performance in terms of computing and energy power consumption at the same time. To respond to the needs of RF applications to improve the speed, quality and high computing capabilities of smartphones, a generic fabrication process named Smart Cut™, invented by CEA-Leti in 1994, has been used by SOITEC to develop RF- Silicon-on-Insulator (SOI).
Giving birth to several new products
EARTO member CEA, in collaboration with SOITEC, have created the patented Smart CutTM process of substrate fabrication, which consists of various technological steps such as oxidation, implantation, cleaning before bonding. Smart CutTM results in a transfer of a thin active layer of silicon from one substrate to another, which can be used in all electronic devices. This process provides different family of products: main one is dedicated to RF components for reaching high performances and power optimization for smartphones. In addition, another main technology, named FDSOI, a key technology well suited to mixed analogue/radio frequency and digital circuits, allowing Europe to create advanced microprocessor manufacturing capacity with STMicroelectronics and GlobalFoundries. Based on Smart CutTM, the REFERENCE project is developed to improve SOI substrates for mobile communications, scaling up a pilot line from 200mm to 300mm substrates.
Endless opportunities in many manufacturing processes
CEA and SOITEC new SOI substrates have met immediate commercial success worldwide, where 100% of new smartphones integrate these substrates. Over the past 5 years, SOITEC has gained €1B thanks to the 300mm process and created more than 800 permanent jobs. SOITEC's has many world leading clients, including STMicroelectronics, Samsung, GlobalFoundries and SONY. Today, about 20 billion RF integrated circuits based on RF-SOI substrates are available on the market. Such substrates allow an efficient power reduction enabling a longer battery life, without sacrificing digital speed performance as well as providing a good balance between digital performance, mixed-signal compatibility, power consumption and cost.
The video of the innovation is available here.
More information about this innovation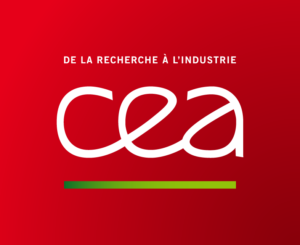 The CEA – Alternative Energies and Atomic Energy Commission – is a partially state-funded French RTO and a prominent player in the ERA. The CEA is active in four main areas: low-carbon energies, defence & security, information technologies and health technologies. The CEA maintains a cross-disciplinary culture of engineers and researchers, building on the synergies between fundamental and technological research.
© Photos Credit: CEA