Tecnalia – Next generation generator
EARTO Innovation Awards 2018 – Impact Expected Category
Second Prize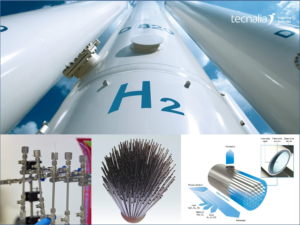 Hydrogen, the simplest element in nature, can be complex and costly to produce. With today's significant demand for hydrogen from industry and about to be greatly increased by its potential in low carbon energy systems, hydrogen production breakthroughs are urgently needed. TECNALIA, together with the Eindhoven University of Technology has developed an innovative hydrogen generation system designed to make the supply of hydrogen at small and medium scale much simpler and cheaper compared with other technologies. The system consists of an advanced membrane reactor that turns four traditional process stages into one, enabling a quantum leap in process intensification. As a compact, on-site option it also avoids transport costs and associated compression and product losses. Start-up AMR aims at commercialising the innovation, initially targeting high-growth industrial markets that use hydrogen as a chemical feedstock as well as low carbon energy markets such as fuel cell electric vehicles (FCEV) and micro combined heat and power (CHP) plants. These markets have a combined value of €7 billion a year.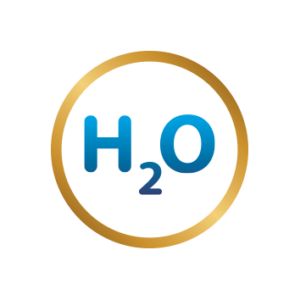 Global demand for
high purity hydrogen at small and medium scale in the highest-growing sectors
is valued at
€7 billion a year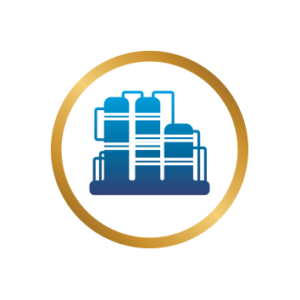 TECNALIA's advanced membrane reactor
has a carbon footprint much lower and process efficiencies of 80%, higher than existing systems
The innovative membranes
are much thinner
than predecessors
, with much higher permeation levels
Driving improvements in the production process
The small to medium scale supply of hydrogen to industry has conventionally taken the form of compressed cylinders containing hydrogen previously generated in large plants. With this option, up to 65% of the final cost relates to compression and transport, an operation in which 12% of the hydrogen is lost. In addition to the existing large industrial market for an improved solution, the role of hydrogen is about to take on as an energy vector in low carbon energy of the future – in hydrogen refuelling stations for electric cars for example – adds pressure for advances. Regulations to reduce pollution and greenhouse gas emissions are also a driver for change in the way hydrogen is produced.
Generating the required results
EARTO member TECNALIA and the Eindhoven University of Technology responded to this need by developing a fluidised bed membrane reactor which makes on demand, on-site ultra-pure hydrogen generation economically feasible for the first time. The catalytic membrane reactors combine reaction and separation into one single, more efficient, step and allow process temperatures to be reduced, lowering the system's environmental impact beyond existing technologies. The innovation was enabled by funding from FP7 and H2020 programmes, especially the Fuel Cells and Hydrogen Joint Undertaking (FCH JU).
Capitalising on high-growth markets
AMR, which is taking the technology to market with support from TECNALIA Ventures, is piloting a small reactor and has an industrial tester and value chain and investment partners lined up. Its priority target markets include the glass, metallurgy, oils and fats and electronics industries to whom it aims to sell 13 reactors valued at €5 million within five years. The business is also preparing to capitalise on new applications with double-digit growth rates for the use of hydrogen as an energy vector. Latin America, which has a strong need for distributed power generation, is one target market, as is Europe, whose FCEV ambitions will require hydrogen distribution networks with decentralised small and medium scale supply.
More information about this innovation
Tecnalia is a Spanish RTO aiming to transform knowledge into GDP by creating business opportunities for companies through multidisciplinary and applied research, improving people's quality of life. Experts of more than 27 nationalities, in 22 headquarters all over the world, visualise, identify and develop comprehensive technological solutions with creativity and imagination for more than 4,000 clients.
www.tecnalia.com
© Photos Credit: Tecnalia