VITO – Securing the 21st Century Sky
EARTO Innovation Awards 2017 – Impact Expected Category
Second Prize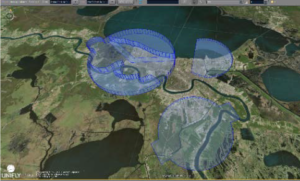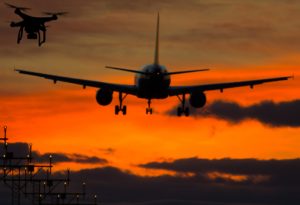 Now affordable to the mass market, drone technologies are on their way to revolutionize our industries. Their popularity is on the rise and the total addressable market for drone-powered solutions is over €110bn. This rise will require significant changes to legislation and the development of new platforms to allow safe integration of this emerging drone technology into our lives. Just as the regulatory authorities use the Air Traffic Management (ATM) systems for the safety and security of the manned air travel, there is a pending need for drone air traffic management platforms in the low-altitude airspace. To fill that gap, EARTO Member VITO developed UniflyUTMS, the world's first complete aerial Unmanned Traffic Management Solution. The UniflyUTMS platform connects official entities with operators to integrate drones into the air space safely and securely. It combines several data to validate and manage the flights in real-time, enabling the integration of drones into existing aviation systems to ensure the safety and fluent integration of both in innovative markets.

The total addressable market for drone-powered solutions is estimated at over
€110bn
. the market maturity is not expected before 2035 

Unifly targets
€750k revenue
in 2017 and
€13m projected sales volume in 2020

The long-term serviceable obtainable market (som) for unifly is
€250–500m

Target to have
9,500 drones professional users as paying customers
by the end of 2018 and
25,000 recreational drone users
using our free app
How to Ensure Safety in our Sky?
The impact of drones in our lives is increasing. Traditionally, air travel has been occupied only by manned aerial vehicles and has been very safe. This safety is largely due to a worldwide accepted set of rules, as well as assistance in all flight stages by interoperating air traffic management systems including many functions such as air traffic control or aeronautical meteorology. The drones are not included in the current ATM systems: their flights are not controlled, navigated or managed. With the rising drone market and the growing chance of conflicts between manned and unmanned traffic, which could potentially lead to accidents and deaths, concern for the security of our airspace rises.
Avoiding Conflicts between Drones and Airplanes
VITO developed UniflyUTMS, the world's first complete drone air traffic management solution for all stakeholders who fly drones or control airspace. Built to comply with the international standard for data exchange in the world of air traffic management, UniflyUTMS is the first system enabling the safe integration of drones into existing aviation systems. Drone users and regulatory authorities use tools like mobile apps, to interact with the UniflyUTMS Cloud system. Interfaces for data feeds are used to gather data from existing systems and databases. An open application programming interface (API) enables other manufacturers and system integrators to connect their applications to the UniflyUTMS
.
Managing Drone Air Traffic Via an App
Unifly N.V. was established in August 2015 as a spin-off from VITO, as a front-runner in the development and implementation of the platforms for managing drone air traffic. To support its growth, Unifly received 1.2M€ funding in 2015 and another grant of 5M€ in 2016, involving foreign investors. Europe is an excellent initial market as more than 15 countries have already established drone legislation. In 2016 the free app UniflyLaunchpad was being used by more than 700 drone users, and 10 professional drone operators as paying customers. The target is to have 2500 professional drone operators as paying customers by the end of 2018 and 25,000 recreational drone users using the free app.
More information about this innovation
VITO
is a Belgium RTO in the areas of cleantech and sustainable development, elaborating solutions for the large societal challenges of today such as climate change, food security, resource scarcity, sustainable energy. With 750 highly-qualified employees, VITO provides innovative and high-quality solutions, whereby large and small companies can gain a competitive advantage.
https://vito.be