RINA CONSULTING – Disasters' Management Made Easier
EARTO Innovation Awards 2017 – Impact Delivered Category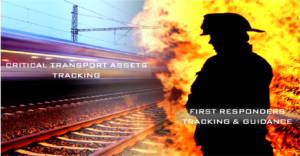 Disaster is a very common phenomenon throughout the world, causing widespread human, material, economic or environmental impacts, with serious disruptions for society. With new technologies, the force of disasters is changing. Enhancing location awareness in emergency management allows getting a better "picture" of what is happening, when and where
Innovation:
Rina Consulting and its partners developed the SPARTACUS system, relying on satellite navigation technologies to enhance location awarness of civil operations in crisis management. It enables to precisely track critical assets anywhere and anytime in real time, such as trains and trucks transporting dangerous or relief support goods or people helping on the ground during emergency situations. It provides continuous information updates and reliable communication channels, restoring communication in the field when traditional networks fail.
Impact expected:
SPARTACUS integrates different technologies in a mapping portal which allows all actors involved during a crisis to have access to the same information. This unique feature improves the efficiency of operations while reducing the costs. The system is modular and is open to a wide range of applications. Time-to-market is expected in 3.5 years, even though some of the SPARTACUS solutions are already available on the market. SPARTACUS can target a market share of €50-80M in the €2bn market for security applications by 2025.
EU funds
: SEC-2012.4.2-1: Positioning and timing tools to guarantee security assets trace & tracking together with worker safety in a secure environment
More information about this innovation

RINA Consulting
is the engineering consultancy branch of RINA, and provides a wide range of services to critical industry sectors.
www.rinaconsulting.org