ITAINNOVA – Moriarty: prototyping smart solutions for big data
EARTO Innovation Awards 2016 – Impact Expected Category
Organisations and people generate and consume large and complex amounts of digital data, but humans are unable to extract all knowledge from it on their own. Different tools exist focusing on specific aspects of Big Data Analytics and Artificial Intelligence for creating, storing and sharing this data, but not in a holistic way. Extracting useful knowledge from huge digital datasets requires smart and new tools.
Innovation: 
EARTO member ITAINNOVA developed Moriarty, which gathers all the artificial intelligence-related knowledge in one single set of software tools and libraries to create rapid prototypes of solutions for Big Data. It can capture and analyse a massive amount of data in a flexible, precise, and simple way for strategic decision-making, allowing collaboration between data scientists and software engineers.
Impact Expected: 
ITAINNOVA has already entered a joint exploitation and development agreement with a company for Moriarty. Big data market forecast for 2016 is $50 billion and growing. Easily integrated into existing information systems reducing time-to-market, new functionalities can also be developed to avoid traffic jams in smart cities or to help doctors identify best treatments.
More information about this innovation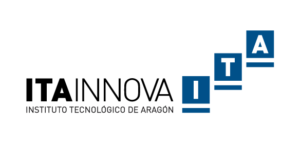 ITAINNOVA
is a Spanish RTO from Aragon whose mission is to help companies, technology leaders and institutions to achieve a new future through innovation and technological development.
www.itainnova.es