Fraunhofer – New teeth are made of glass ceramics
EARTO Innovation Awards 2019 – Impact Delivered Category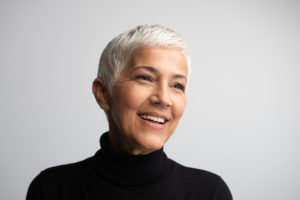 About 90% of human beings suffer from caries and the consequential teeth damages at least once in their lifetime. This requires expensive dental restoration action, using biocompatible synthetic teeth that mimic both the aesthetic and the mechanical performance of natural teeth. This cost almost €160M in Europe every year, at a time when the cost pressure on our healthcare systems is quite high.
Innovation:
The new dental glass ceramics of EARTO member Fraunhofer-Gesellschaft enter a new dimension of mechanical, chemical and optical properties. The high-quality synthetic dental crowns made in such material are 40% stronger than competitors' products on the market, and have long-term stability and reliability. They mimic the natural teeth optics and are adjustable to the patient's individual dental colour. The dental restoration can be manufactured "chair-side" in a single session during the treatment, considerably reducing time and cost.
Impact Delivered:
These glass ceramics based dental crowns and bridges are a very efficient innovation in dental treatment, commercially available since 2013. Fraunhofer holds the global patent rights, which are exclusively licensed to DeguDent GmbH and VITA Zahnfabrik GmbH & Co.KG. For the first years, the companies expect global annual sales of €15M, increasing in the medium term to €40M annually.
More information about this innovation


The Fraunhofer- Gesellschaft
is a German RTO, which has a clearly defined mission of application-oriented research, focusing on key technologies of relevance to the future.
www.fraunhofer.de