Fraunhofer – New coating technology process for more energy efficient cars
EARTO Innovation Awards 2016 – Impact Delivered Category
Second Prize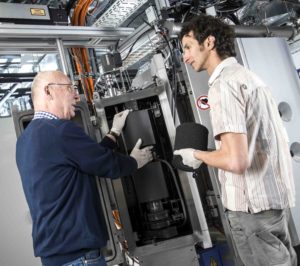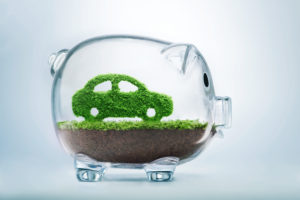 Making cars more energy efficient has become a necessity today. Indeed, reducing the consumption of fossil fuel, whose prices are rising, and limiting the emission of greenhouse gases and the impact on climate change are at the top of the European agenda. This is why EARTO member Fraunhofer developed a new coating technology process to reduce energy losses due to friction in cars' engines. For instance, Fraunhofer's coated piston rings show a reduction in fuel consumption of up to 1.5%, corresponding to 3g CO
2
/km emission. To comply with EU targets of reducing automobile CO
2
emission to 95g CO
2
/km by 2020, a prominent approach is the application of coatings in cars' powertrain to reduce friction losses. Low friction carbon-based coatings, also called diamond-like coatings, have been used in mass-production for several years. Recently, hydrogen-free diamond-like coatings have attracted great interest since they offer a much higher hardness and more than doubled wear resistance compared to common carbon coatings, with a friction coefficient up to 10 times lower. However, a broad application of these hydrogen-free coatings has been prevented by the absence of an efficient production process.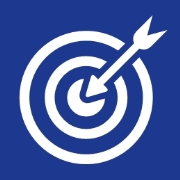 The EU aims
to reduce the average emission
to
<95g CO2/km
by
2020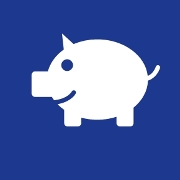 Coatings can lead to savings of
117bn litres/year of fuel,
or
290m tons CO2
emission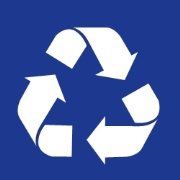 Coated piston rings
show a reduction in fuel consumption of
1.5%
, or
3g CO2/km
emission
An innovative production process
To enable the broad application of these superhard hydrogen-free coatings, Fraunhofer developed an innovative deposition process. For the formation of diamond-like bonds, essential for the high hardness, carbon ions with high energy must hit the component and penetrate into the first atomic layer. This can be realized by short laser pulses, resulting in a well-controlled but costly process, or by an arc discharge, which is very efficient but hardly controllable and has a short lifetime. Fraunhofer's patent-protected innovation, the laser arc process, combines these two technics.
An industrially viable technology
For the industrial use of the laser arc source, a specific module has been constructed, which can be used with any kind of commercial deposition chamber. Such technology makes the application of hydrogen-free coatings on piston-rings and other parts of automobiles' powertrain industrially viable, with good quality at acceptable costs. Furthermore, due to extreme wear conditions large coatings thickness is necessary, which can be made most efficiently by the laser arc process.
Adopted by European car manufacturers
To exploit this innovation, Fraunhofer built several laser arc modules in 2015 and series production started in the same year at Federal Mogul, leading manufacturer of piston rings. Based on the high interest of the automotive industry, a very fast market introduction is expected, leading to a production volume of around 3 million hydrogen-free carbon coated piston rings in the next few years. All major European car manufacturers have adopted or initiated testing these rings. Besides, this new generation of coating can also be applied to many other components in the powertrain, for even more energy-efficient cars.
More information about this innovation

The Fraunhofer-Gesellschaft
is a leading research and technology organisation. Its activities are conducted by 66 Fraunhofer Institutes and research units located throughout Europe. Fraunhofer employs a staff of around 24,000 who work with an annual research budget totalling 2 billion euros, 70% are generated through contract research on behalf of industry and publicly funded research projects.
www.fraunhofer.de