DTI – Reliable battery-less solar coolers to store vaccines
EARTO Innovation Awards 2016 – Impact Delivered Category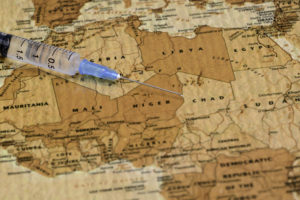 About 1.5 billion people are living in areas without electricity from grid, where maintaining a temperature between +2°C and +8°C for the storage of vaccines is very challenging. For many years, photovoltaic power has been used for vaccine refrigerators with a lead-acid battery to provide the necessary start-up current. However, the limited-lifetime of the battery due to its deep discharging during periods with low sunshine makes this technology quite costly.
Innovation: 
Since 1999, EARTO member DTI has been developing the solar direct drive refrigerators, where the photovoltaic energy is stored in ice instead of a battery, thereby eliminating the expensive and recurrent budgetary constraints of battery replacement.
Impact Delivered: 
As of February 2016, 24 direct-drive vaccine coolers from 8 different manufacturers are listed on the WHO Performance Quality Safety website, ensuring the quality of vaccines stored in these products. They are more reliable than previous systems, with a lower vaccine wastage and reduced ecological impact, making it one of the fastest growing technologies in the vaccine cold chain.
More information about this innovation
DTI
is a Danish RTO focussing on innovation and competitiveness, management and training, sustainable exploitation of resources, and cost-effectiveness in companies and society.
www.dti.dk