AIRI – High-sensitivity & cost-efficient radiocarbon detection
EARTO Innovation Awards 2016 – Impact Expected Category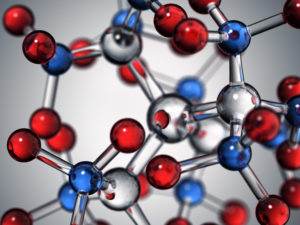 Radiocarbon (
14
C) is a radioactive chemical element with very low concentration levels, making its precise measurement challenging. The detection of radiocarbon content in CO
2
molecules has a promising social impact, from climate-change control to precise radiocarbon dating or nuclear sites' safety monitoring. However, high-sensitivity radiocarbon detection today is highly costly and confined to a few large facilities, preventing its effective deployment.
Innovation: 
CNR-INO, EARTO member through AIRI, developed an original instrument for ultra-sensitive radiocarbon detection, 100 times smaller than the current ones, and 10 times cheaper with much lower running costs. Reliable and fast, this instrument directly analyses gaseous CO
2
samples, making it ideal to use for continuous monitoring operations. It can analyse 10 samples per day and it can be customized to detect different gas species.
Impact Expected: 
Covered by three filed international patents, this technology is at the stage of concept validation. The spin-off company ppqSense is preparing to scale up, looking for funding to start the production of a pre-industrial prototype. First contacts with potential customers and investors have been already established. Potential market value is $1 billion per year.
More information about this innovation
AIRI
is an Italian association of RTOs, industries and financial institutions, promoting industrial R&I and fostering co-operation between the private and public sectors.
www.airi.it
www.ino.it