AIMPLAS – Achieve efficient CO2 capture with the GRAMOFON project
EARTO Innovation Awards 2021 – Impact Expected Category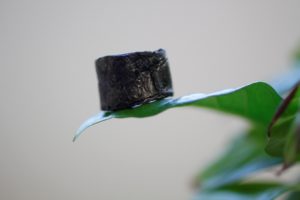 Global warming resulting from the emission of greenhouse gases has received widespread attention worldwide. Among the greenhouse gases, CO2 contributes more than 60% to the global warming and its capture process represents typically about 70% of the total cost of the Carbon Capture and Storage (CCS) chain. Novel adsorption technologies that can offer various advantages over conventional adsorption, such as high operating flexibility and low maintenance costs, are gaining support progressively.
Innovation:EARTO Member AIMPLAS Plastic Technological Centre developed the GRAMOFON Project – an innovative process for efficient CO2 capture. It is a new energy and cost-competitive dry separation process for a full operative CO2 capture prototype. GRAMOFON consists of a synthesis of new adsorbent materials, characterisation and modelling, as well as process design and economic projections.
Impact Expected: Thanks to AIMPLAS, a significant reduction of the energy intensity of the capture process for power plants such as 53% reduction in cement plants, and a substantial decrease of the cost of capture, are expected. The GRAMOFON project has received around 4M€ of funding from the European Union's Horizon 2020 research and innovation programme under grant agreement n. 727619. High TRL funded projects based on GRAMOFON materials' developments with their excellent regeneration properties are also currently underway.
More information about this innovation

AIMPLAS, a technology centre with 30 years of experience in the plastics industry, provides solutions to raw material manufacturers, plastic processors and end users.