AIF – No more Infections: Sterilising Medical Devices with CO2
EARTO Innovation Awards 2017 – Impact Delivered Category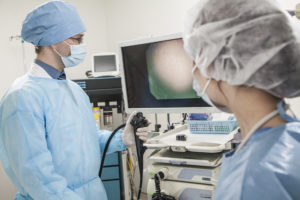 About 4.1 million patients in Europe get infection during their stay at a hospital each year, leading to several thousand deaths. Adequate sterilisation of medical devices could considerably help prevent such infections. In Europe, 730,000 instruments need to be sterilised each day. However, many of these medical devices are too complex to sterilise using current technologies, due e.g. to a sensitivity to high temparture.
Innovation:
In a CORNET project, EARTO member AiF developed with its partners from Austria and Germany a new low-temperature sterilisation process for medical devices, enabling fast, efficient and gentle sterilisation. It uses highly compressed CO
2
combined with additives to enhance antimicrobial activity. New nanocomposites were also developed to create new generations of medical devices with innovative properties compatible with CO
2
-sterilisation and allowing shorter sterilisation times.
Impact expected:
This technology will cut down the time needed for the sterilisation of medical devices from up to 10 days to only several hours and considerably reduce the risks for patients and staff. Beneficiaries of the innovation are professional reprocessing service enterprises. This branch comprises 176,000 companies in Europe of which 86% are SME with less than 50 employees. The estimated annual turnover is more than €300M, and time to market shall be 4 to 5 years.
"SteriScope" – an international collaboration project between Germany and Austria
Project coordination and contact
Eu­ro­pean Clean­ing and Hy­giene Tech­nol­o­gy Re­search As­so­ci­a­tion e.V. (FRT), Dr. Jürgen Bohnen, phone: +49-2151-778042, e-mail:
info@frt.de
Participants from Germany
FRT – European Cleaning and Hygiene Technology Research Association e.V. (Coordinating Association) wfk – Cleaning Technology Institute e.V. (Research Performer)
Participants from Austria
COG OOE – Clusterland OOE GmbH, "Gesundheits-Cluster" (Association) MUL – Montanuniversität Leoben, Chair of Polymer Processing (Research Performer)
More information about this innovation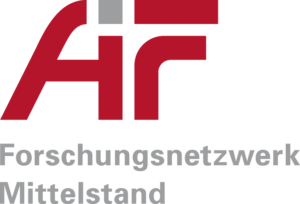 AiF
was founded in 1954. The AiF promotes R&D in all industrial sectors on behalf of small and medium-sized enterprises (SMEs).
www.aif.de

CORNET
is a self-sustained and international network coordinated by the German AiF F·T·K GmbH receiving financial means from the German Federal Ministry for Economic Affairs and Energy (BMWi).
www.cornet.online