LIST – Harvesting the Possibilities of the Nanoworld
EARTO Innovation Awards 2017 – Impact Delivered Category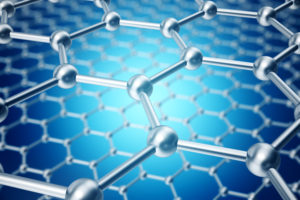 Today's researchers are intensively investigating the nanoworld in many science and technology fields such as material science, biology, physics, medicine or electronics. The investigation of complex micro and nano-structured samples poses significant challenges both in terms of microscopy and identification of chemical components. There is a pressing need for an imaging tool providing both excellent resolution and high-sensitivity chemical analysis at nano-level.
Innovation:
EARTO Member LIST developed VECTOR
500
, an innovative tool allowing for the first time the investigation of complex micro and nano-structured samples with a world record resolution of 10nm, which is 10,000 times smaller than a human hair and a 5 times better resolution compared to existing instruments. It also enables to identify and analyse the chemical composition of substances with innovative efficiency.
Impact expected:
VECTOR
500
can open new doors to understanding the fundamental questions of how material behave on the nano-scale. During a beta-tester phase, 5 VECTOR
500
systems were installed all over the world, allowing better, faster and less expensive scientific studies. Within 1 year of operations, they have led to breakthroughs and applications which would not have been possible without it, in various R&D areas such as cosmetics, energy materials, biology, nanoparticles and geology.
More information about this innovation

LIST
is an RTO from Luxembourg conducting interdisciplinary and impact-driven research in the fields of materials, environment and IT.
www.list.lu