FEDIT – Design Your Own Shoes
EARTO Innovation Awards 2017 – Impact Delivered Category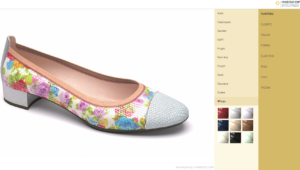 Companies constantly need to adapt to the changes of society. In the digital age, customers expect products to be customised. To this end, companies need to modernise their manufacturing process and diversify their product range, using for instance computer-aided systems. However, in the footwear sector, very few companies use such systems in an integrated and cohesive way, leaving some potential unexploited.
Innovation: INESCOP, an EARTO member through FEDIT, developed an innovative 3D design system, making it possible to integrate all the footwear production, from the pattern and piece design, through the validation of the virtual model and its materials, to the interaction with the end customer with a 3D photo-realistic online configuration tool to customise shoes, each pair being exclusively produced for each customer.
Impact delivered: Thanks to this integrated platform, the designs made for the technical
manufacturing of the footwear are the same that generate all the virtual content, making footwear production more accurate, shorter, more flexible, and less costly. Being easily adaptable and modular, many companies already use this system, and there are currently over 2000 licenses distributed worldwide. For instance, one company achieved savings of about 10% in the materials used to produce one million pairs of shoes, with a production time reduced by more than 15%.
More information about this innovation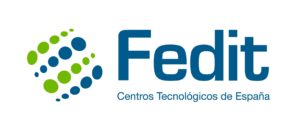 FEDIT is a Spanish association of RTOs whose main mission is to boost and encourage innovation, technological development and private research. www.fedit.com

INESCOPE is a a non-profit making organisation that develops scientific and technical activities of interest to the footwear and related industries, including the tannery sector. www.inescop.es