EARTO Members
JOANNEUM RESEARCH
Country:
Austria

Founded in:
1986
EARTO Membership:
Individual
www.joanneum.at
Key Figures 2019

€47M Income

469 Employees

4 Patent Applications

377 Industrial Partners

N/A Spin-offs Created

N/A H2020 Projects (eCorda 2020)
Mission & Vision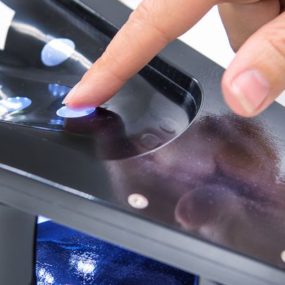 Mission
: JOANNEUM RESEARCH Forschungsgesellschaft mbH is a professional leader of innovation and provider of technology. Its entrepreneurial focus and track record of 30 years of cutting-edge research performed on an international scale has made it stand out form the crowd. This key function is to facilitate the transfer of technology and knowledge in South-East-Austria. For these reasons, it is perfectly suited for applied research and technology development.
Vision
: JOANNEUM RESEARCH implements its corporate vision in close cooperation with partners from business, science and the public sector. It carries out its key tasks of innovation, knowledge transfer and networking with a strong international focus along the following principles: The research portfolio takes special account of the shareholders' strategic aims and the resulting topics and requirements.
Technology Expertise
Natural Sciences: Computer and information sciences ; Earth and related environmental sciences ; Other natural sciences
Engineering & Technology: Electrical engineering, electronic engineering, information engineering ; Materials engineering ; Medical engineering ; Environmental engineering ; Nano-technology ; Other engineering and technologies
Medical & Health Sciences: Clinical medicine ; Health sciences ;  Other medical sciences
Agricultural Sciences: Other agricultural sciences
Social Sciences: Economics & business ; Political science ; Social & economic geography
Participation in EARTO Innovation Awards
© Photos Credit: JOANNEUM RESEARCH