EARTO Members
Eurac Research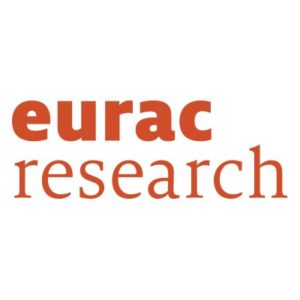 Country: Italy
Founded in: 1992
EARTO Membership: Individual
www.eurac.edu
Key Figures 2016

€26.29M Income

388 Employees

608 Patent Applications

N/A Industrial Partners

N/A Spin-offs Created

21 H2020 Projects (eCorda March 2018)
Mission & Vision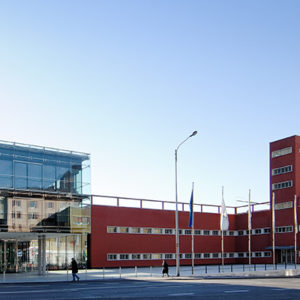 Mission: Eurac Research is a private research centre based in Bozen-Bolzano. Our researchers come from a wide variety of scientific fields and from all parts of the globe. Together they dedicate themselves to that which is their profession and vocation – shaping the future. Our research addresses the greatest challenges facing us in the future: people need health, energy, well-functioning political and social systems and an intact environment. These are complex questions, and we are seeking the answers in the interaction between many different disciplines. In so doing, our research work embraces three major themes: regions fit for living in, diversity as a life-enhancing feature, a healthy society.
Vision: To undertake research is to challenge conventional ways of thinking and to transcend limitations. Our open enterprise culture and flat organisational structure allow this investigative spirit to develop in the best possible interdisciplinary way, and with curiosity, enthusiasm, courage and perseverance we highlight problems from all possible angles and thereby arrive at exceptional solutions.
The aim of our work is to improve the future life of people. We often develop concrete solutions for regional problems which can then be applied elsewhere. We continually strive to open new paths with top quality research work, geared to the needs of people.
Technology Expertise
Natural Sciences: Mathematics ; Computer and information sciences ; Physical sciences ; Earth and related environmental sciences ; Biological sciences ; Other natural sciences
Engineering & Technology: Civil engineering ; Electrical engineering, electronic engineering, information engineering ; Mechanical engineering ; Materials engineering ; Medical engineering ; Environmental engineering ; Other engineering and technologies

Medical & Health Sciences: Basic medicine ; Clinical medicine ; Health sciences ; Health biotechnology ; Other medical sciences
Agricultural Sciences: Agriculture, forestry, and fisheries
Social Sciences: Psychology and cognitive science ; Economics & business ; Sociology ; Law ; Political science ; Social & economic geography ; Other social sciences
Humanities: History & archaeology ; Languages and literature ; Philosophy, ethics and religion
© Photos Credit: Eurac