EARTO Members
AIMPLAS – Plastics Technology Centre
Country:
Spain

Founded in:
1990
EARTO Membership:
Individual
www.aimplas.es
Key Figures 2020

€14,6 Income

177 Employees

9 Patent Applications

2 Industrial Partners

N/A Spin-offs Created

39 H2020 Projects (eCorda 2020)
Mission & Vision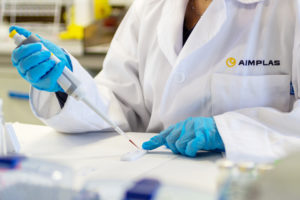 Mission
: AIMPLAS is a technology centre with 30 years of experience in the plastics industry. We provide solutions to companies throughout the value chain, from raw material manufacturers to plastic processors and end users. Its mission is twofold: AIMPLAS adds value to companies so that they can create wealth and provide employment. AIMPLAS works to solve the challenges facing the use of plastic in today's society in order to improve people's quality of life and ensure environmental sustainability.
Vision
: AIMPLAS vision is to be the reference center in plastic sector for the EU and to transform AIMPLAS in a model to be followed in technical, management and people development excellence. Our objectives are companies, employees, and society to build up something lasting and with impact in present and future.
Technology expertise
Natural Sciences: Chemical sciences ; Earth and related environmental sciences
Engineering and Technology: Mechanical engineering ; Chemical engineering ; Materials engineering ; Medical engineering ; Environmental engineering ; Environmental biotechnology ; Industrial biotechnology ; Nano-technology
Medical & Health Sciences: Health biotechnology ; Other medical sciences
Agricultural Sciences: Agriculture, forestry, and fisheries ; Agricultural biotechnology
© Photos Credit: AIMPLAS