EARTO Innovation Awards Ceremony 2015
14 October 2015, 17.30-21.00 at the BelVue Museum, Brussels –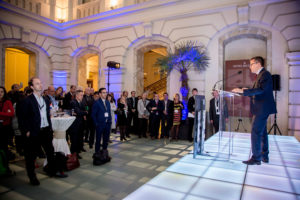 The 7th edition of the
EARTO INNOVATION AWARDS CEREMONY
was held on
14 October 2015,
17.30-21.00
at the prestigious BelVue Museum, next to the Royal Palace. This year, the structure had been reviewed in order to present a wider range of RTOs' work by creating two categories: "Impact Delivered" and "Impact Expected". Our guest of honor was European Commissioner for Research, Science & Innovation
Carlos Moedas
who delivered a keynote speech highlighting the importance of RTOs as links between academia and industry. After his speech, Commissioner Moedas handed the prizes to the winners.
TNO
received the 1st Prize in the Impact Delivered category for the development of
7XE EXTRACTOR
, an innovative welding torch that extracts fumes reducing the welder's exposure by at least 90%. In the Impact Expected category,
CEA
received the 1st Prize for the development of
NAWACap
, a new generation of ultra-fast carbon batteries that can be recharged in a few seconds, for a million of cycles. You can find more about those innovations and other finalists in the
2015 EARTO Innovation Awards brochure
.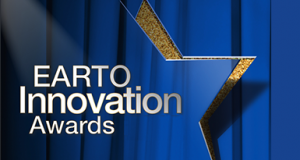 EARTO Press Release
Commissioner Moedas' speech
Photos of the event
Press coverage